The Re-Opening Handbook: A Guide to COVID-19 Workplace Policies and Procedures
Available upon request: The Re-Opening Handbook: A Guide to COVID-19 Workplace Policies and Procedures
Connell Foley's Labor and Employment Group has prepared a detailed Handbook of the steps employers can take now to update policies and prepare their office and personnel as they re-open in the midst of the COVID-19 pandemic.
The Handbook covers topics such as:
Policies to update (including attendance/PTO, employee leave, travel, telecommuting and in-office policies)
Preparing the office for re-opening
Training/preparing personnel for re-opening
Enforcing new policies upon re-opening (including health screenings, cleaning and disinfecting, containment, and requests for accommodation)
From the Handbook: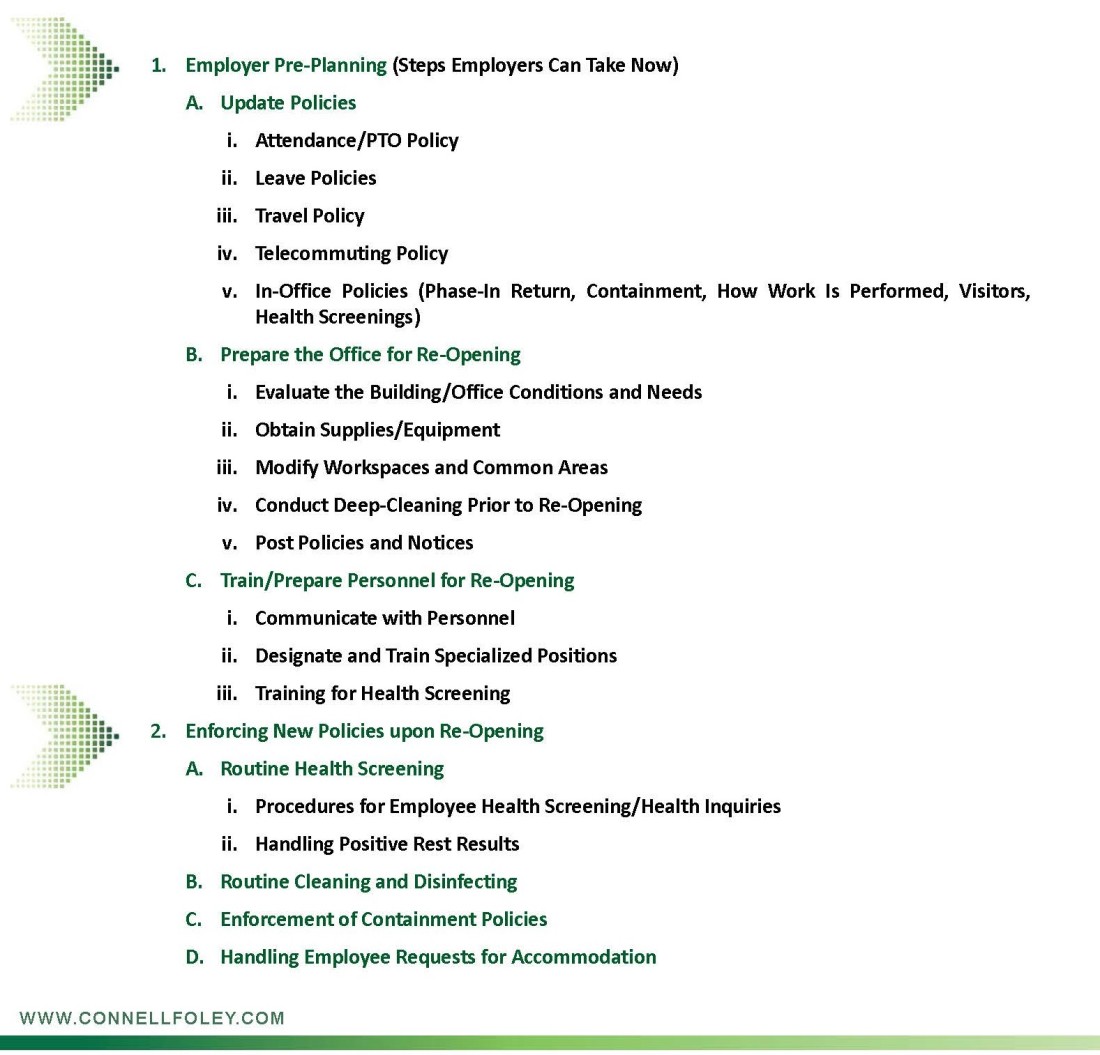 To receive a complimentary copy of The Re-Opening Handbook via email, please send a request to events@connellfoley.com. A PDF of the Handbook will be emailed to you within two business days.