For the second year in a row, Connell Foley's Professional Liability Group Partners Robert Ryan, who chairs the Group, William McGloin and Craig Demareski will present "Professional Malpractice and Risk Management for Engineers" for the American Council of Engineering Companies of New Jersey's (ACECNJ) "Emerging Leaders Program."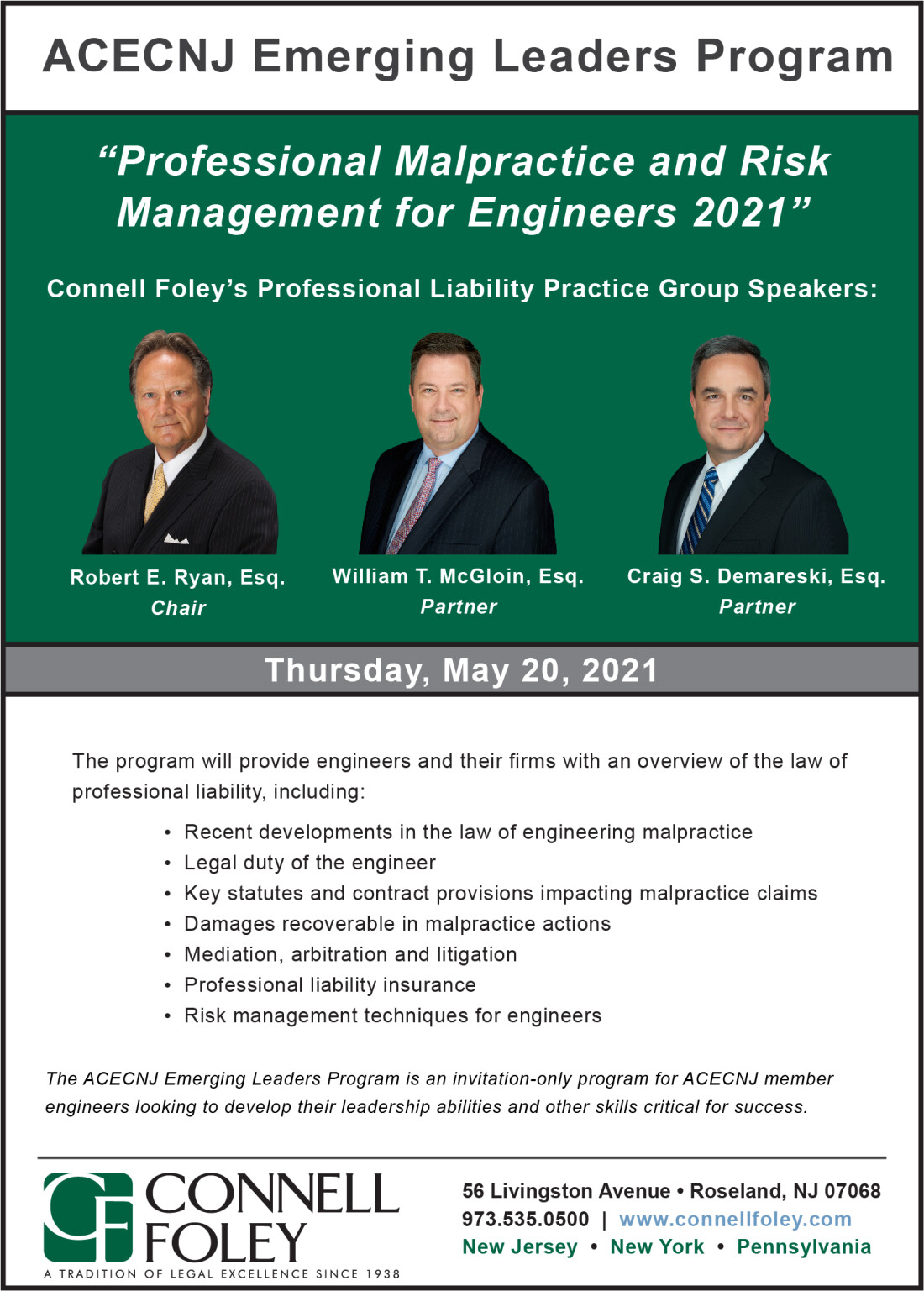 This presentation will provide emerging leaders in the engineering community with an overview of the law of professional liability as applied to New Jersey engineers. This includes issues of an engineer's duty to clients and non-clients, deviation from engineering standards of practice, causation and damages recoverable in malpractice actions, and key statues and contract provisions impacting engineer liability. Bob, Bill and Craig will also review alternative dispute resolution forums, the anatomy of a lawsuit against an engineer, recent developments in the law of professional malpractice, and risk management techniques for engineers and their firms.
ACECNJ's "Emerging Leaders" program is a three-part, invitation-only program for ACECNJ members. It is designed for engineers committed to developing their leadership abilities, and imparts specific skills and competencies identified by top ACECNJ principals as critical for leadership success.
For more information, please visit the ACECNJ website.