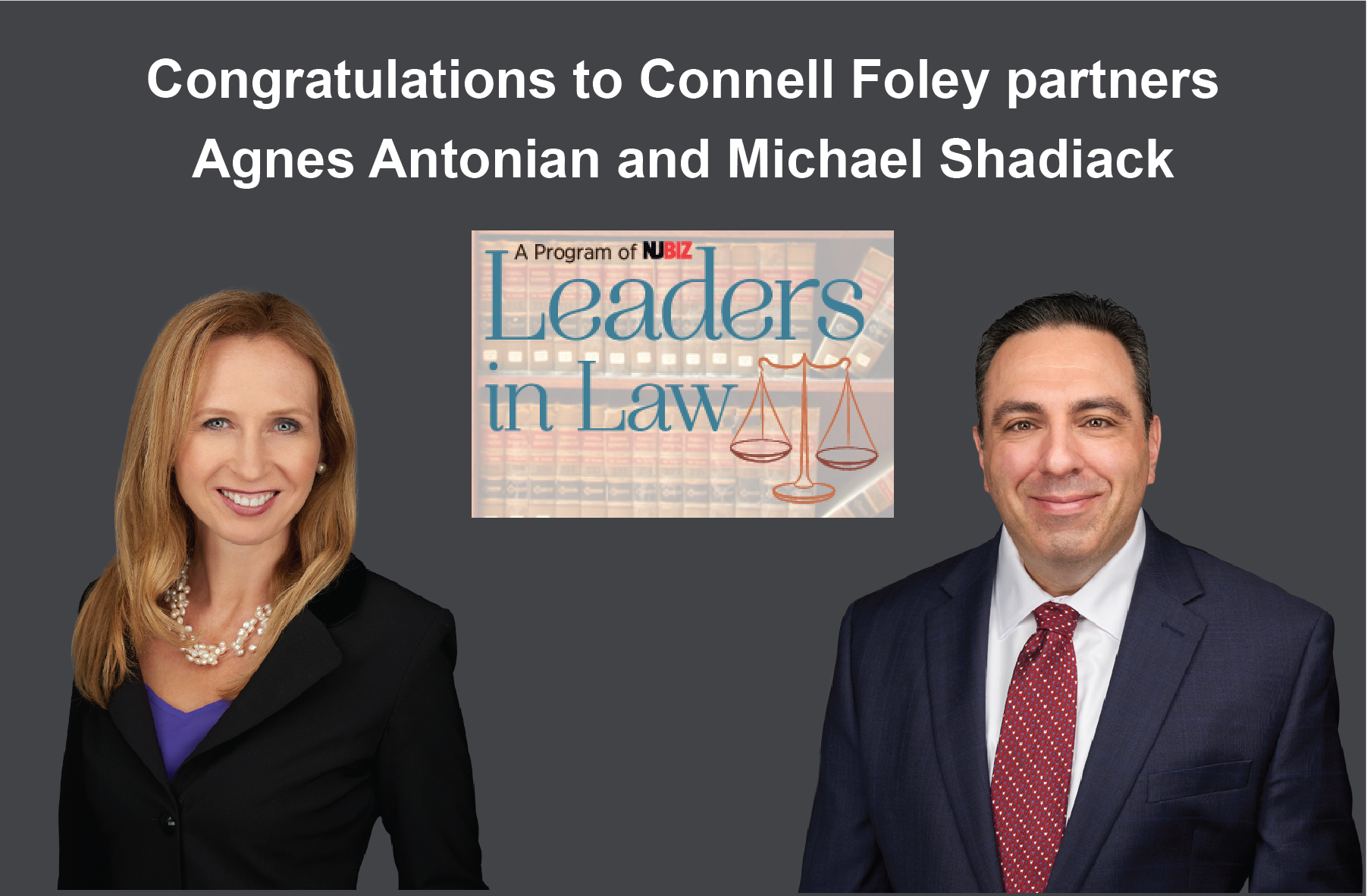 Connell Foley is pleased to announce that firm partners Agnes Antonian and Michael Shadiack have been named by NJBIZ as 2022 "Leaders in Law." Mike and Agnes are among the honorees selected by NJBIZ for their "outstanding" dedication to their occupation and to their communities.
As Chair of Connell Foley's Labor and Employment Group, Mike provides guidance and solutions on the many issues and challenges facing employers. He offers practical, comprehensive and preventive recommendations on substantive personnel and benefit issues to ensure compliance with current statutory and common law requirements. His services are customized to the client's industry, locale, workforce and business practices.
Agnes is a highly regarded environmental attorney and chemical engineer and serves as Chair of Connell Foley's Environmental Law Group. A talented litigator with significant federal/state court trial experience, Agnes represents clients across diverse industries, including manufacturing and real estate, addressing land use, permitting and compliance issues. She regularly counsels clients with regard to the numerous state and federal environmental laws and regulations.
Mike, Agnes and the other honorees will be recognized on May 24 from 8-10 a.m. at The Palace at Somerset Park, 333 Davidson Ave. in Somerset, NJ.
Please click to read more about the "Leaders in Law."