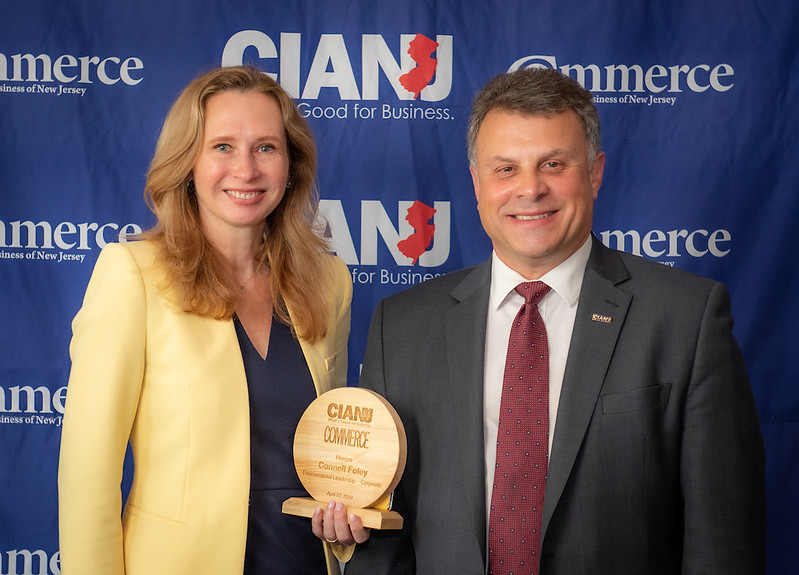 Connell Foley is pleased to announce that the firm's Environmental Law Group was awarded the Commerce and Industry Association of New Jersey (CIANJ) and COMMERCE Magazine "Environmental Leadership Award" for 2022.
The award showcases the environmental work done throughout New Jersey and recognizes those who have had a positive impact in the state's environment.
The firm's Environmental Law Group has extensive experience across a broad range of environmental matters, bringing decades of experience to bear on behalf of clients grappling with regulatory compliance, intricate litigation and transactional due diligence issues, as well as spills and other environmental catastrophes. With strong credentials in specialized fields such as geology and public health, the firm's attorneys bring additional deep understanding of the risks — and opportunities — that can impact clients' businesses and reputations.
CIANJ and COMMERCE Magazine honored a handful of businesses and professionals who work in the environmental sector.
Agnes Antonian, Chair of Connell Foley's Environmental Law Group, accepted the award on behalf of the firm at a recognition program on April 22. As a highly regarded environmental attorney and chemical engineer, Agnes represents clients across diverse industries, including manufacturing and real estate, addressing land use, permitting and compliance issues and regularly counsels clients with regard to the numerous state and federal environmental laws and regulations.
Visit the CIANJ website to view the award ceremony.