On April 26, 2019, Connell Foley LLP was among the businesses to receive the first-ever Environmental Leadership Awards from the Commerce and Industry Association of NJ (CIANJ).
Recognizing that protecting the environment has become part of the fabric of how businesses operate, CIANJ and COMMERCE Magazine teamed up to recognize those companies that are taking extraordinary efforts to help the environment. Connell Foley's Environmental Law Group is very proud to be among those companies recognized at this special awards breakfast. The event also coincided with the publication of a special issue of COMMERCE Magazine that showcases the environmental leadership taken by the business community and in which Agnes Antonian, Chair of Connell Foley's Environmental Law Group, is one of the featured contributors.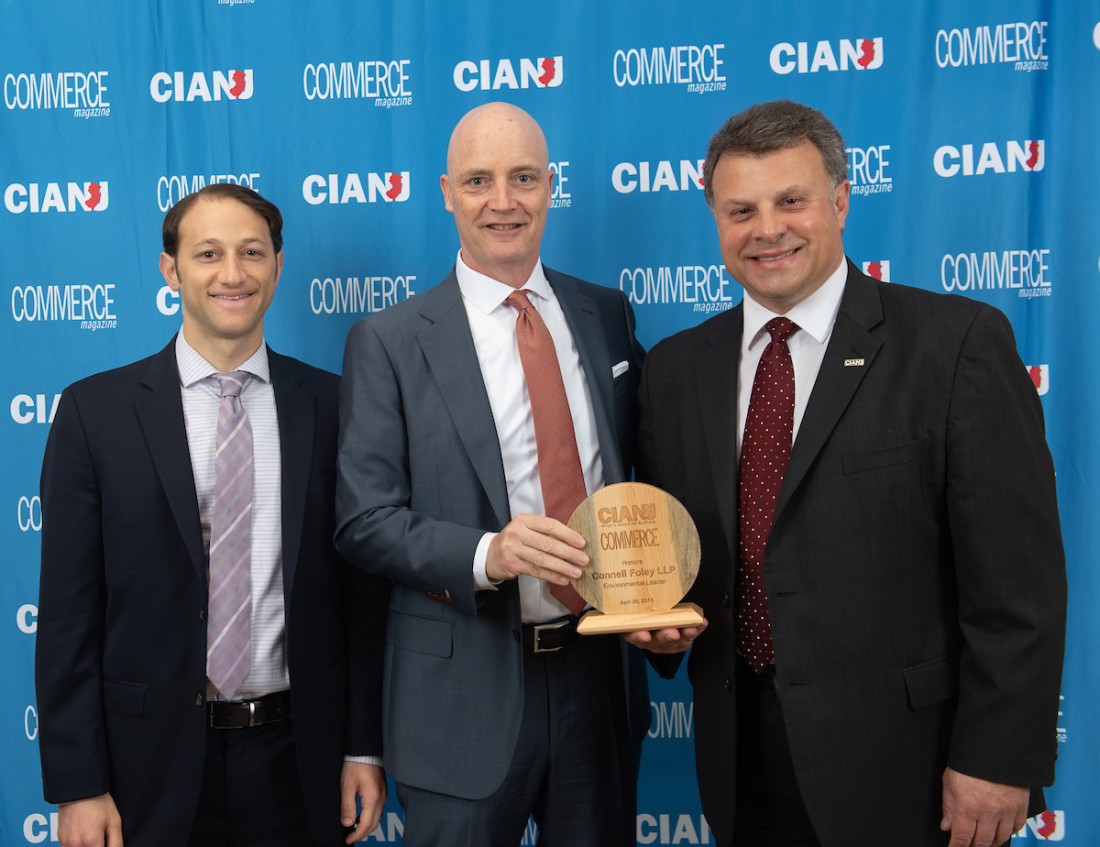 Pictured, left to right: Connell Foley associate Scott Press and Environmental Law Group Co-Chair Timothy Corriston, accepting the firm's award from CIANJ President Anthony Russo.
For more information about the Environmental Leadership Awards, please visit the CIANJ website.
See "Related Materials" for CIANJ's official press release.
Related Materials