Connell Foley Managing Partner Philip F. McGovern, Jr. has been named the 2021 recipient of the "Iconic Leadership Award" by the Hudson County Chamber of Commerce.
Phil, who is the Immediate Past Chair of the Hudson County Chamber, will be recognized along with the other 2021 honorees at the Chamber's annual Legends celebration on December 9. The event recognizes those who have been a resource for driving economic growth by providing education, advocacy and access to Chamber members within and throughout each community in Hudson County. The theme of this year's event is "Together We Thrive," acknowledging the unprecedented challenges of the past 18 months of the pandemic.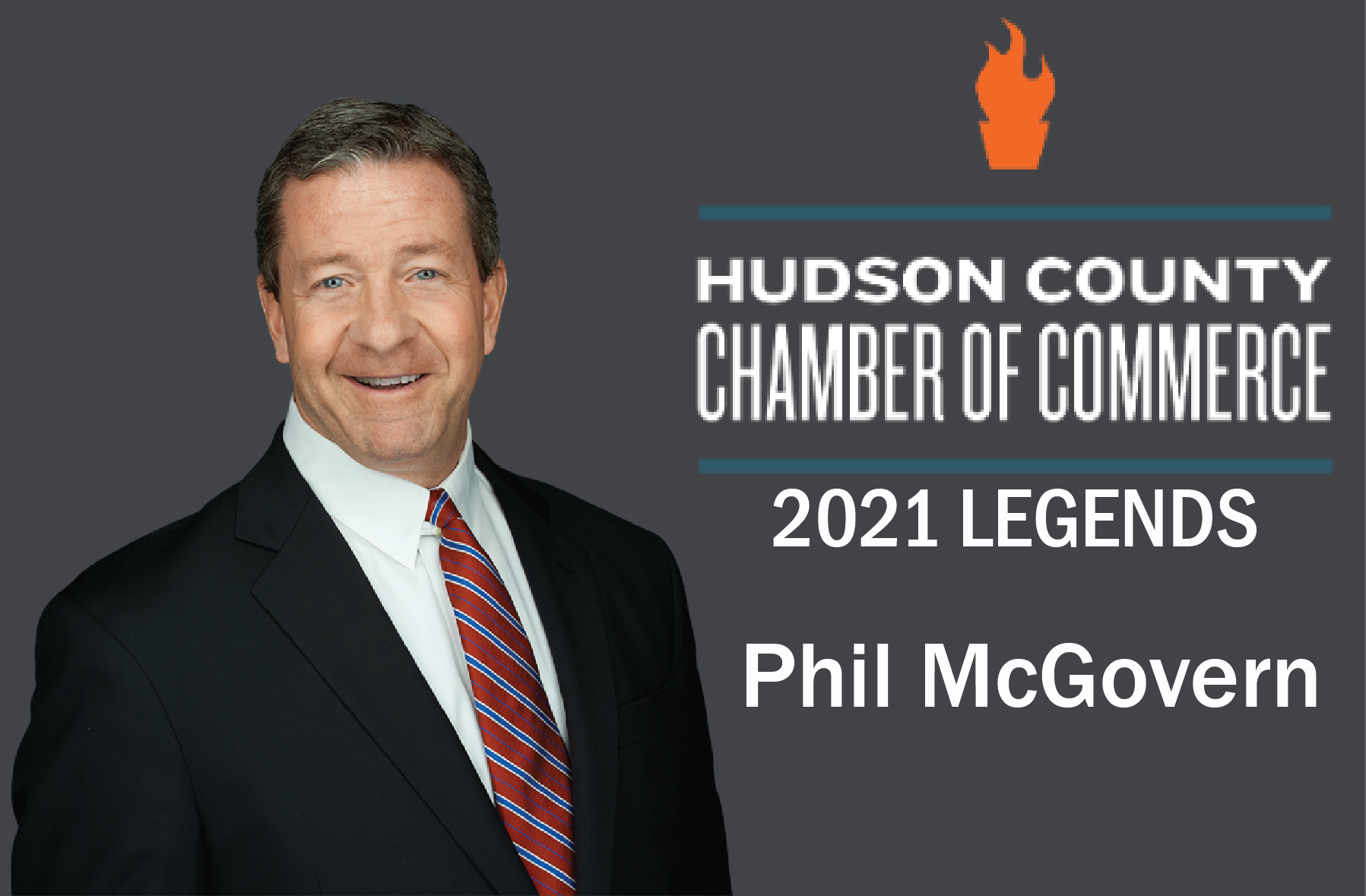 The following individuals are also being recognized as 2021 Legends:
Paul Hoffman, President & CEO, Liberty Science Center, Public Service Award
Dr. Mary Kate Naatus, KPMG Dean, Frank J. Guarini School of Business, Saint Peter's University, Daryl Harrison Rand Leadership Award
Dr. Christopher Reber, President, Hudson County Community College, Spirit Award
Lord, Abbett & Co., Corporate Citizenship Award
Visit Hudson County Chamber of Commerce website to register for this event.