Effective February 1, 2022, Matteo & Associates LLC has joined Connell Foley LLP.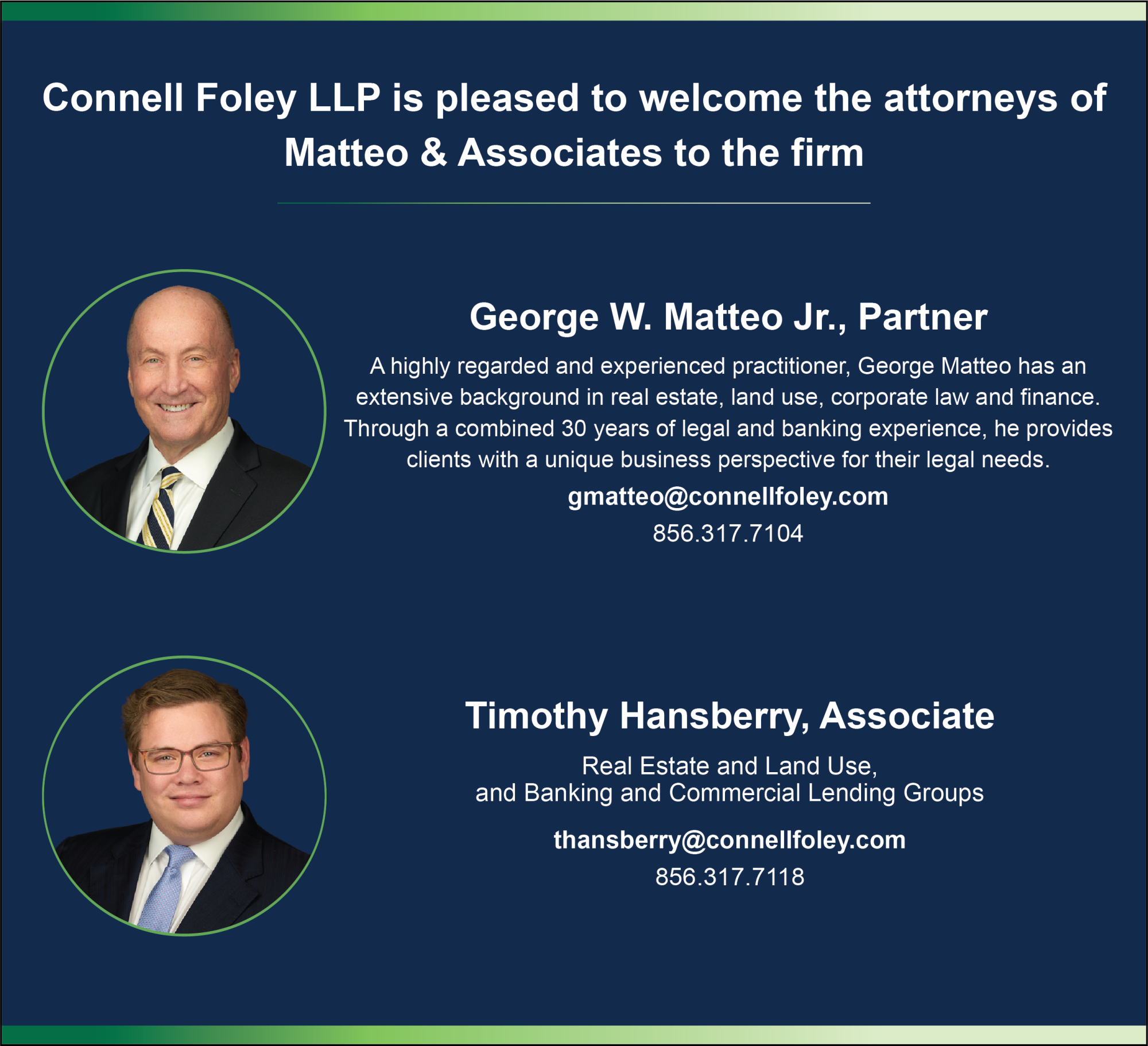 To contact George Matteo, call 856.317.7104 or email gmatteo@connellfoley.com.
To contact Timothy Hansberry, call 856.317.7118 or email thansberry@connellfoley.com.
Please direct correspondence to:
Connell Foley LLP
457 Haddonfield Road
Suite 230
Cherry Hill, NJ 08002
T: 856.317.7100
F: 856.317.7117
Attorney Biographies
Timothy Hansberry
Please read our announcement here.