Neil S. Dornbaum, Co-chair of the Immigration and Global Mobility practice at Connell Foley, is presenting at the AILA Education Department webinar, "To Amend or Not to Amend: When to File an Amendment on Employment-Based Nonimmigrant Petitions" on February 22. With the landscape of today's workplace changing so rapidly, it is imperative that employers have an understanding of their employees' status requirements. This beginner to intermediate seminar will discuss how to assess a variety of job changes to determine what actions are necessary to remain in compliance.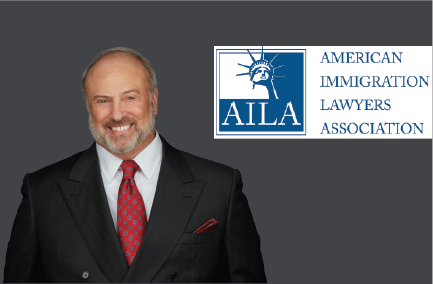 Neil and his co-presenters, Olivia S. Lee, AILA Board of Governors, and Jared Leung, will discuss the following featured topics:
Which Visa Types Require Amended Filings?
How to Define a Material Change
Advising on If and When Petitioners Have to File an Amendment
Actions Other Than a Formal Amendment That May Be Required
Addressing Dependent Status: Whether to Extend with the Amendment, and the Ramifications of This Decision
Visit the AILA website to register for this event.