Karen Painter Randall, Chair of Connell Foley's Cybersecurity and Data Privacy Group, will present "Justifying Judicial Security: Physical and Online Protection" for an American Bar Association (ABA) Judicial Division webinar on October 14, 2020.
Joining Karen in this discussion are the Honorable James Brandlin, Superior Court Judge (Ret.); Chief Inspector Tom Pellican, U.S. Marshals Service - Security Division; and Captain Michael Prodan, Special Agent in Charge - SC Law Enforcement Division. The panel will examine how members of the judiciary can be proactive and guard their physical security and online digital footprint. They will also discuss new ways to fulfill judicial duties confidently, autonomously and safely.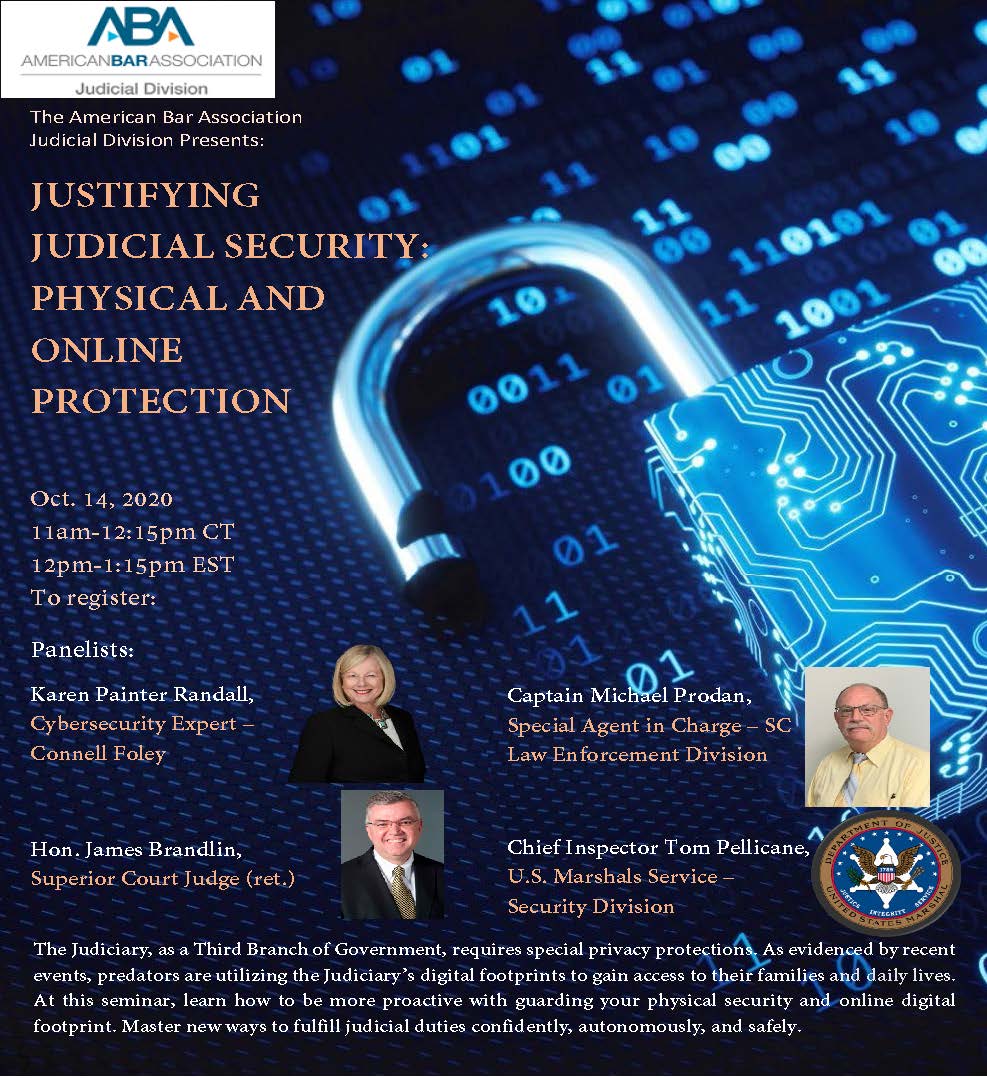 For more information or to register for this webinar, please visit the ABA website.