Connell Foley proudly congratulates partners Bill Castner and Leo Hurley for being recognized in the 2021 New Jersey Globe Power List. Leo, who makes his debut on the Power List this year at #95, joins Bill, who has again secured a spot in the Power List top 10 by ranking #8. Now in its fourth year of publication, the New Jersey Globe Power List "identifies New Jersey's 100 most politically powerful personalities… [and] those who impact politics and government in the Garden State."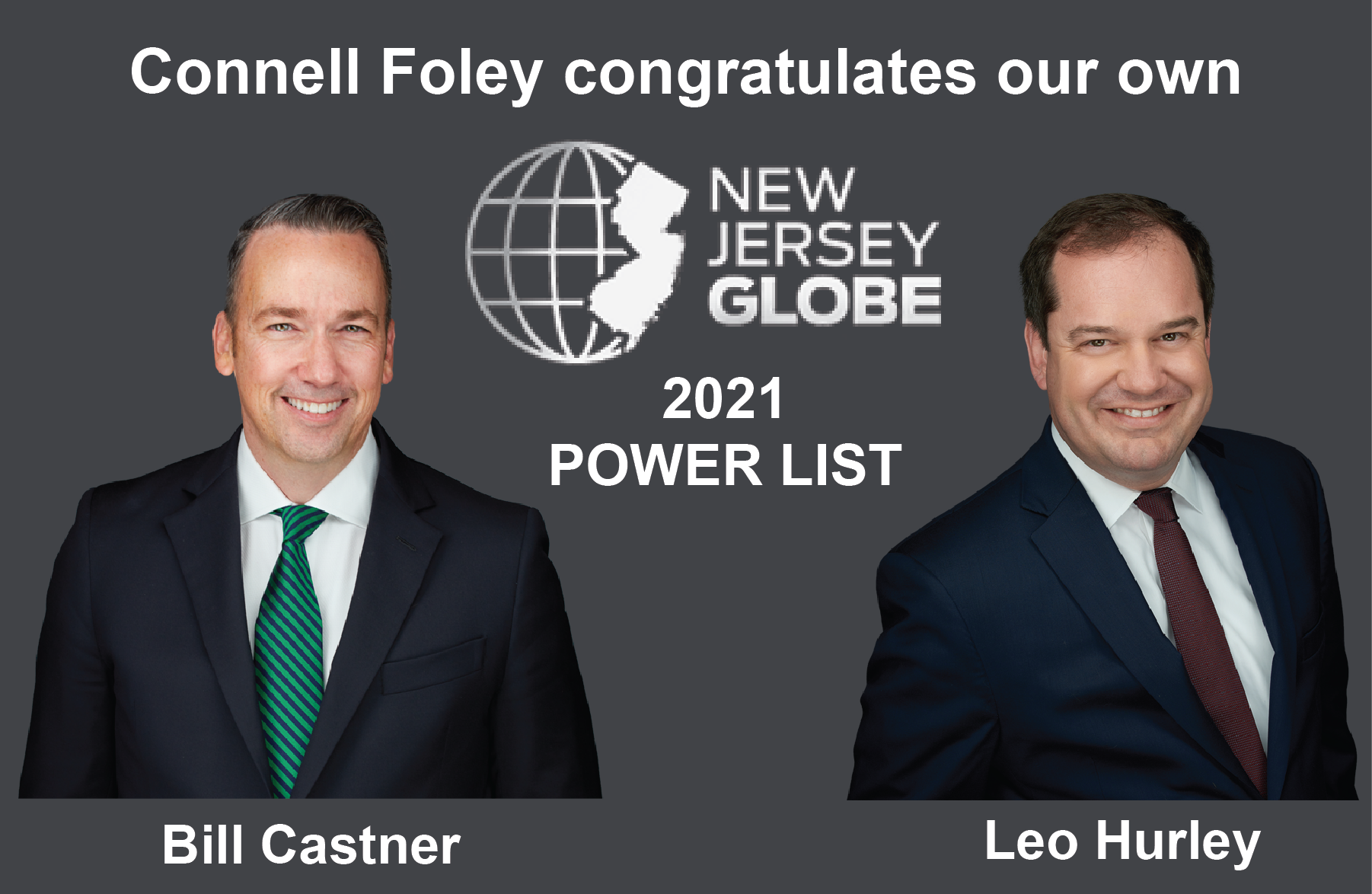 Bill has a unique background in public and private practice, having served as Senior Advisor to Governor Murphy on Firearms prior to joining Connell Foley. Of Bill, the New Jersey Globe notes "Castner has a huge competitive advantage when it comes to remaining influential in New Jersey politics: he's an extraordinarily smart strategic thinker with deep institutional knowledge." Bill's experience covers regulatory issues, government affairs, health care, public affairs, ethics and corporate compliance.
Leo, who serves as Vice Chair of Connell Foley's Commercial Litigation and White Collar Criminal Defense Groups, was an assistant prosecutor in Hudson County for six years and has tremendous experience in the courtroom. The New Jersey Globe calls Leo a "smart and aggressive lawyer from one of the state's most respected firms." His practice ranges from complex commercial matters to white collar criminal defense, government investigations, employment, products liability, class actions, estate and probate, trade secret, and corporate dissolution/oppressed minority shareholder litigation.
To review the 2021 rankings, please visit New Jersey Globe's website.