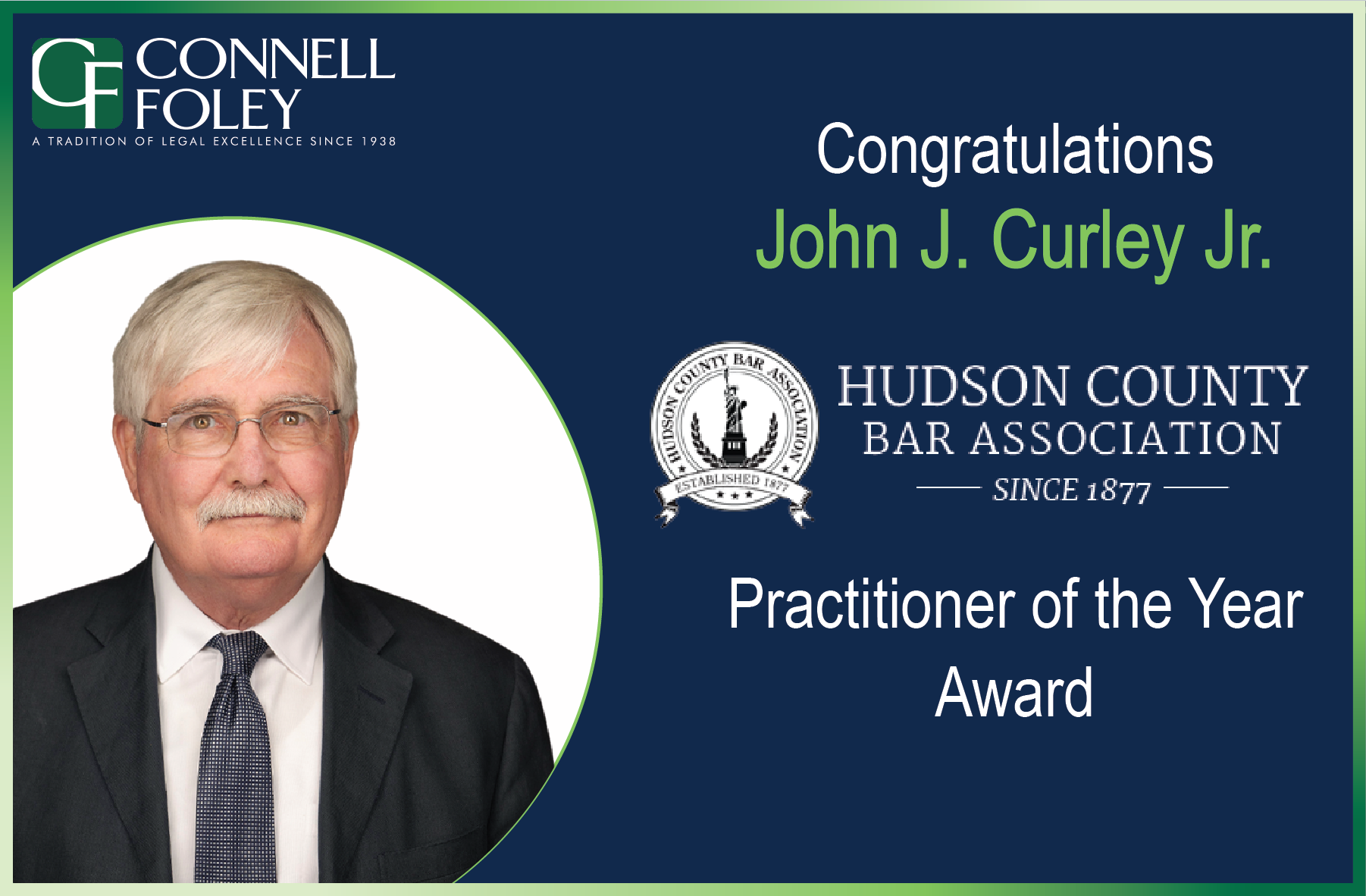 Connell Foley is proud to announce that Jack Curley, of counsel in the firm's Real Estate and Land Use Group, will be honored by the Hudson County Bar Association (HCBA) at their Annual Awards Dinner on August 4, 2022. Jack will be recognized with the HCBA Professional Practitioner of the Year Award.
A highly regarded real estate attorney, Jack joined Connell Foley in May 2022. He has many years of experience in commercial real estate, redevelopment and land use matters, and is particularly well-known in Hudson County.
Additional honorees to be recognized by HCBA include Jonathan Koles (Civil Practitioner of the Year), Christopher P. Gargano (Workers Compensation Practitioner of the Year), Dennis D. S. McAlevy (Criminal Practitioner of the Year) and Nadya M. Zerquera (Family Practitioner of the Year).
For more information regarding the HCBA Annual Awards Dinner or to purchase tickets for this event, please visit: https://hcbalaw.com/events/2022-awards-dinner/.