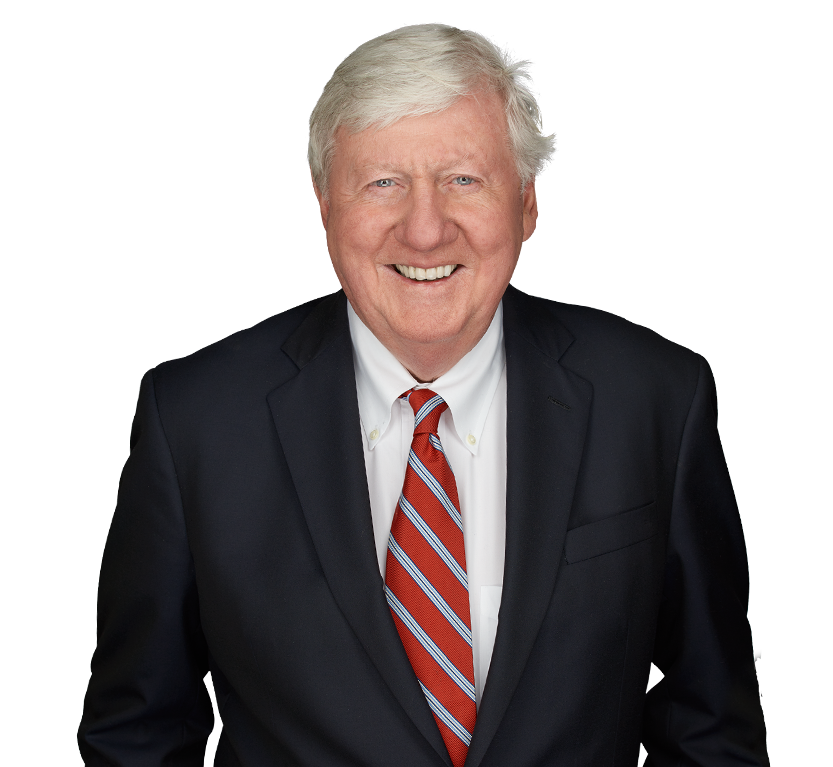 With a heavy heart, we announce the passing of our Partner, Kenneth F. Kunzman, Esq., a respected and loved member of the Connell Foley family. There was no better Partner, colleague, mentor, and friend than Ken.
After serving as a Captain in the U.S. Air Force, Ken joined Connell Foley LLP, where he devoted his 55-year career to practicing in a variety of areas of law, including corporate transactions, real estate, and trusts and estates. Ken represented various corporate entities in mergers and acquisitions, real estate development, and litigation. He was awarded the prestigious Thomas More Medal for Integrity in the Law and was recognized in numerous legal publications. Ken served as Chairman of the Connell Foley Executive Committee from 1995 to 2002.
Ken created and supported numerous organizations devoted to helping others in need, serving as Chairman Emeritus of the Corella A. and Bertram F. Bonner Foundation of Princeton, New Jersey, providing scholarships for needy students; Trustee Emeritus of Caldwell College; Trustee of St. Peter's Prep; Co-Chairman Emeritus of the Seton Hall University Pirate Blue Fund; member of the Board of Trustees and the Executive Committee of the Scholarship Fund for Inner City Children; and Chairman of the Essex Legal Services Foundation.
While Ken's love of the law and commitment to community service was unsurpassed, Ken's family was his greatest joy. Ken and his wife, Anne, raised their six children in West Orange, NJ, and spent many happy days at their summer home in Spring Lake. He was a devoted husband and father, beloved grandfather to 17, great-granddad to four, and uncle to more than 40 nieces and nephews.
Dedicated to his faith, family, profession, and friendships, Ken was a man for others, a lawyer's lawyer, and the standard for all. We are privileged and honored to have known him.
To read more about Ken's legal career, click here.