Connell Foley partner Bill Castner was once again named to the "Insider 100 Power" list compiled and published by Insider NJ. This annual publication recognizes and aims to "encapsulate some of the players most responsible for the current climes of New Jersey politics." Bill, who has been recognized multiple times as one of New Jersey's "power players," is ranked #15 for 2021.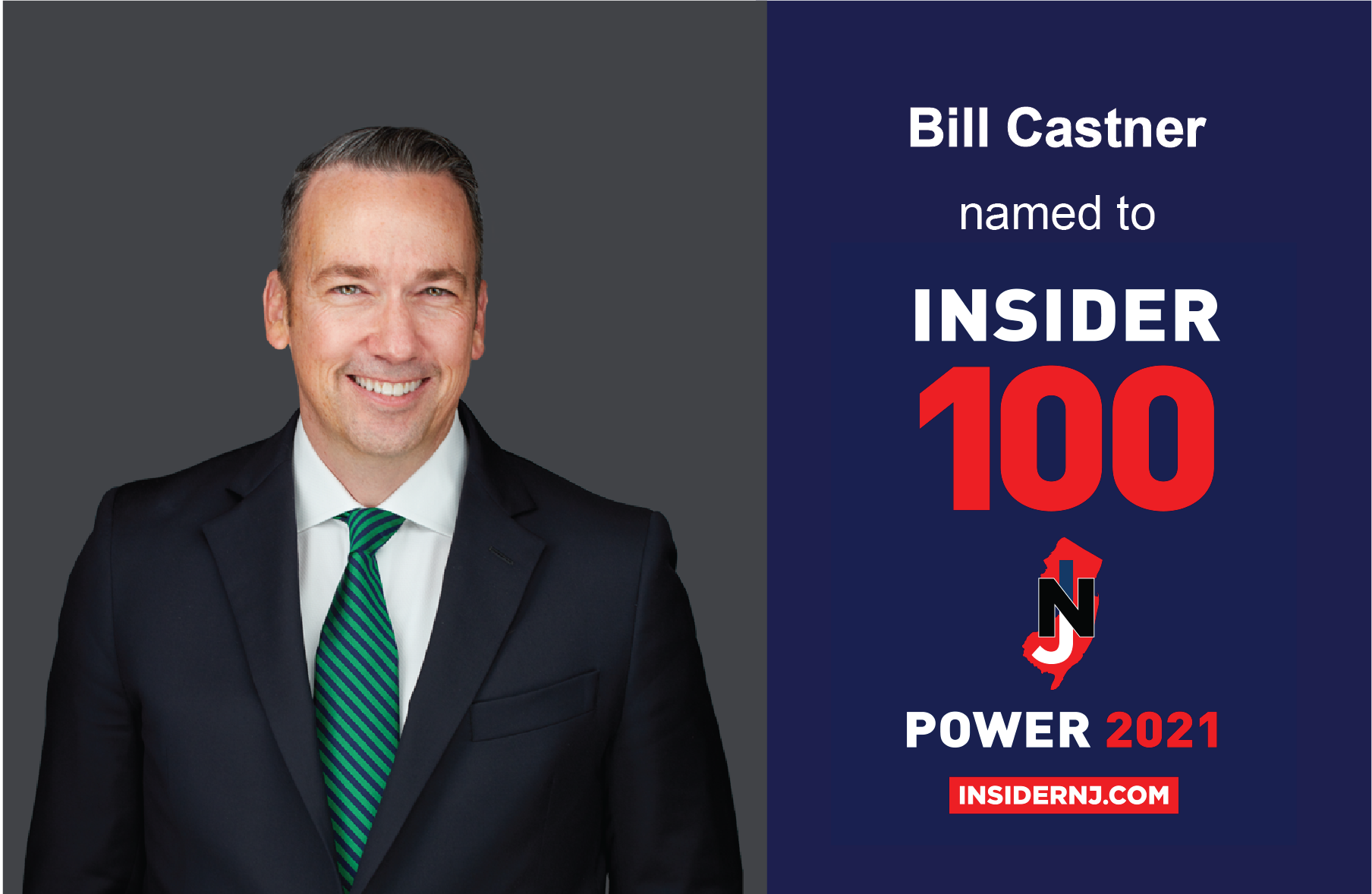 Bill draws on a unique background in public and private practice to offer his clients strategic advice across many disciplines. In particular, having previously held the position of Senior Vice President of Corporate & Regulatory Affairs at Horizon Blue Cross Blue Shield of New Jersey, Bill has an in-depth understanding and view of the health care and insurance industries. His experience covers regulatory issues, government affairs, public affairs, ethics and corporate compliance. With these skills and insight, Bill is a sought-after advisor and highly regarded for his thorough understanding of the regulatory landscape.
Please click to read Insider NJ's 2021 Insider 100: Power Publication.