Connell Foley is proud to serve as Chair of The Jersey City Summit for Real Estate Investment for the sixth consecutive year. Built to help accelerate growth, the Summit brings together hundreds of Jersey City's most accomplished real estate leaders, enthusiastic advocates, visionaries and thought-leaders to share ideas, best practices and newest innovations to help drive economic development. With over 1,000 attendees expected to participate this year, it remains the area's largest and most anticipated real estate leadership conference. This year's event, which is being held virtually for the first time, will take place June 15-17 and feature a variety of discussion panels and in-depth project reviews.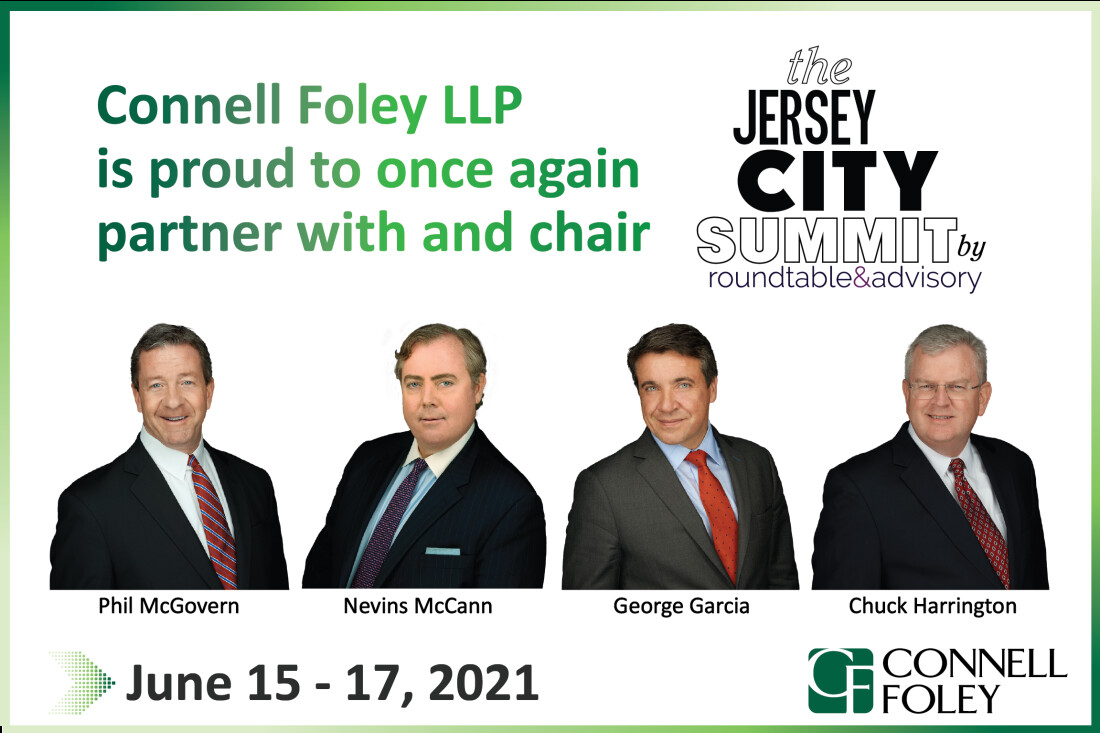 Connell Foley Managing Partner Philip McGovern, serving as Master of Ceremonies for the Summit, will have the honor of introducing Jersey City Mayor Steven Fulop and serving as moderator for the Office panel. Nevins McCann, Co-chair of Connell Foley's Real Estate and Land Use Group, will provide introductory remarks for Governor Phil Murphy and serve as moderator for the Innovative Project Live Discussions on VYV and SciTech Scity. Chuck Harrington, Partner in Connell Foley's Real Estate Group, will moderate the panel on Life Sciences. And Connell Foley Real Estate Partner George Garcia will serve as moderator for the Summit's Emerging Neighborhoods panel.
In addition to three days of programming, registrants will have on-demand access to the Summit's content for one year.
For more information or to register for this event, please click here.