Connell Foley is extremely pleased to announce that seven firm partners were named to the inaugural "Influencers: Law" list published by ROI-NJ. As the publication notes, "One of the first rules for succeeding in business is simple: Get a good lawyer. In a state where rules and regulations lead the way, having solid representation is vital to your success... The [Influencers: Law] list is the best the state has to offer."
Connell Foley partners named to the "Influencers: Law" list (and the practice area for which each is recognized) are:
Jennifer Carrillo-Perez (Real Estate)
Bill Castner (Government Affairs)
Tim Corriston (Managing Partner)
Leo Hurley Jr. (Business Litigation)
Nevins McCann (Real Estate)
Phil McGovern (Real Estate)
Karen Painter Randall (E-discovery/Cyber)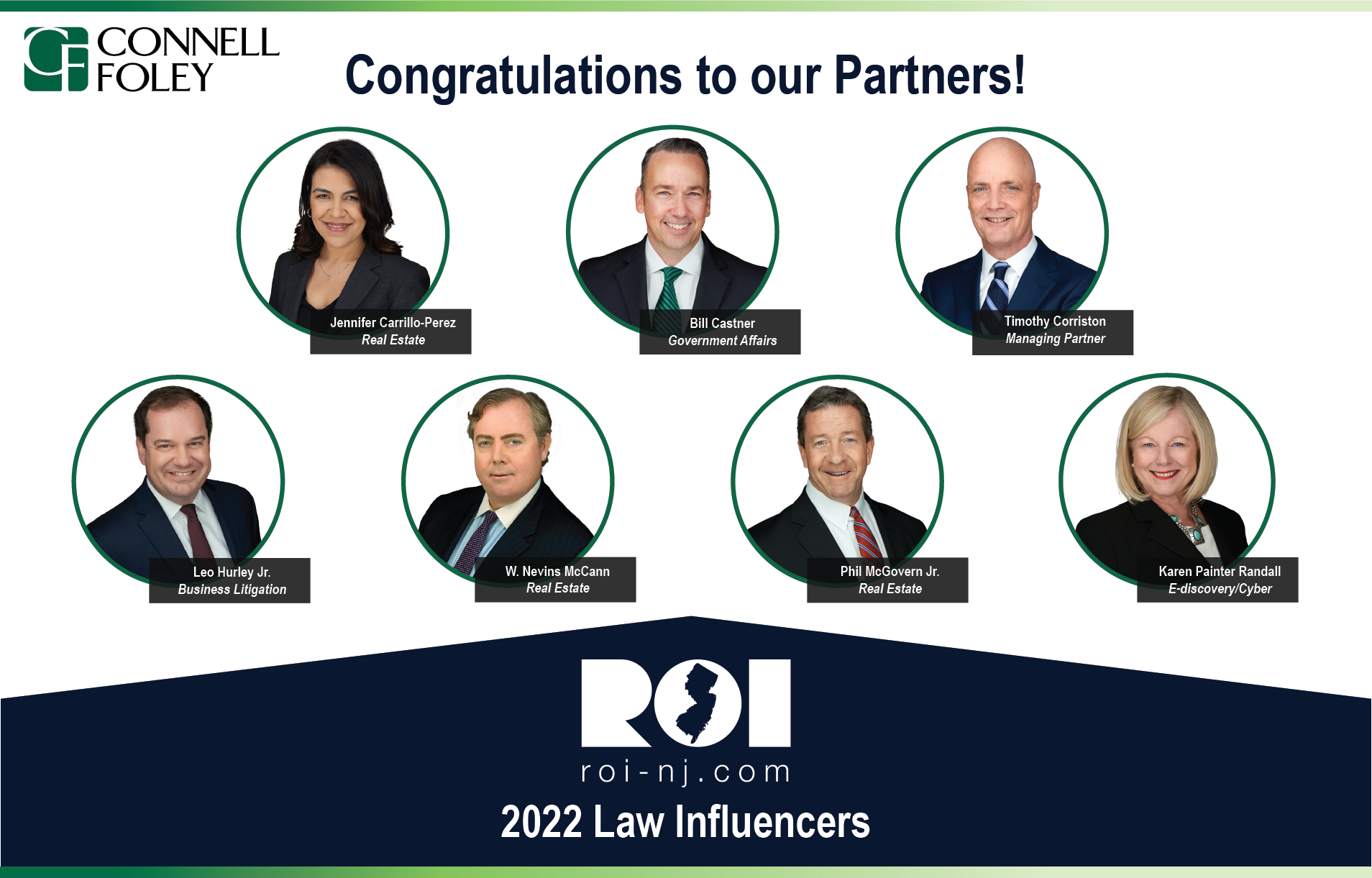 Please click to read ROI-NJ's methodology for selecting these individuals to the 2022 Influencers: Law list.